The Top Floor, Japanese-Western style room
The Top Floor, Japanese-Western style room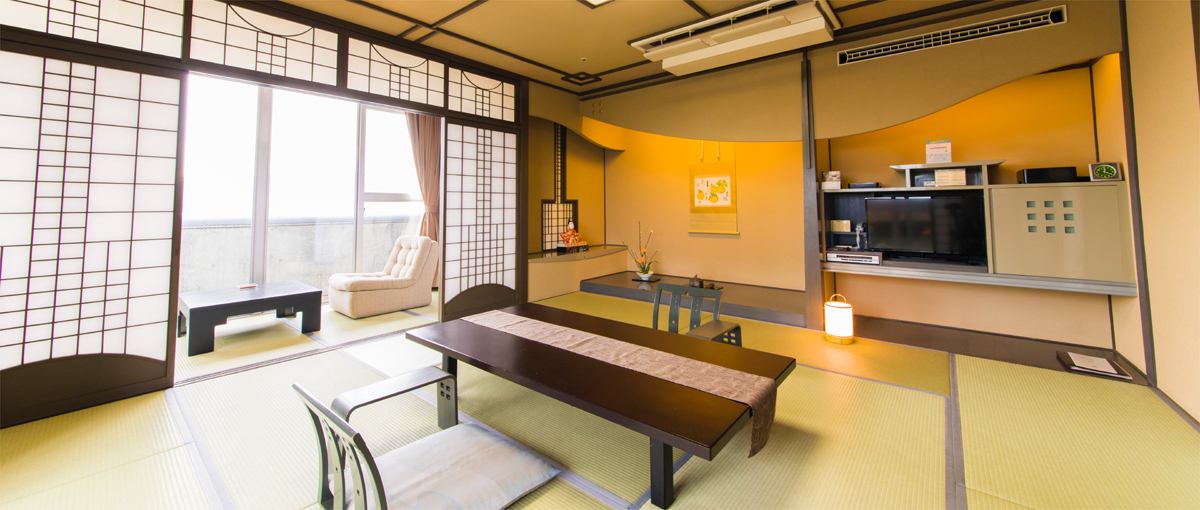 Luxury of "enjoy".

Hospitality, cooking, time, all "pleasures", the best luxury to fully enjoy.
Room Korin Matsu 801 is a special room of the 8th floor Korin Matsu Shofu Ro familiarly nicknamed "Korin Matsu".
Western-style bedroom, lounge and ample room.
The view is exceptional, and you can see Dogo and Matsuyama city ​​from the terrace.Also,
You can also see Matsuyama Castle.
The inner bath is a Hinoki Bath.
※Hot water is not a hot spring. Please use the public bath in the hot spring.

●Four seasons of Room 801 "Korin Matsu"●
Matsuyama Castle is in Katsuyama which is located in the middle of the Dogo Plain where you can see the west from the window
It is built and you can see the Tenshi surrounded by cherry blossoms in the spring.
The hillside lined behind Dogo Onsen which can be seen in the east is about 200 m altitude,
The mountain ranges continue to the Takanawa Peninsula.In the summer you can see the color of the lush mountains,
You can enjoy the view of the mountains in Setouchi in each season.
Size

22 m² + Western-style room (Double Bed)

Guest Room Equipment

Inner bath of cypress, shower, tv set, phone, refrigerator, Western-style toilet(Washlet)
Hairdryer, Massage chair WI-FI available
※Hinoko 's inner bath is not a hot spring.

Amenities

yukata, Hand towel, bath towel, toothbrush·tooth paste, Rinse in shampoo, Body Soap,
Soap, Shaving, Shower cap, Swab·cotton, A comb·brush, Toner, Emulsion,
Hair tonic, Hair liquid
Diet counseling, nursing services, medical service, lift-up seat with a courtesy car, Japanese-style room table chair seat, large bath stair lift, etc., As you can spend a pleasant moment in the Dogo-kan towards all of the hotel guests, also you not We are preparing various services so that there is no freedom.
In addition, if you have any requests or concerns, please do not hesitate to ask us when making your reservation.